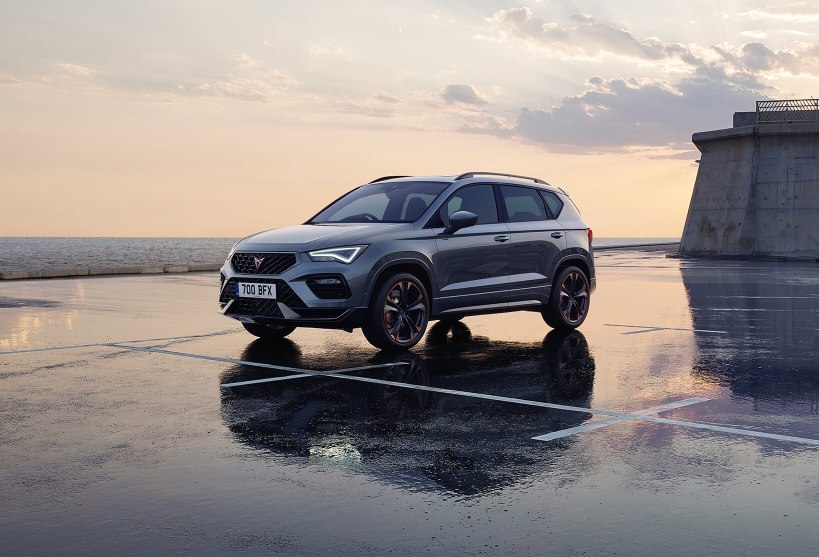 Design
Uniqueness captured.
The new CUPRA Ateca showcases a reinforced bumper and a dark aluminium front grille frame.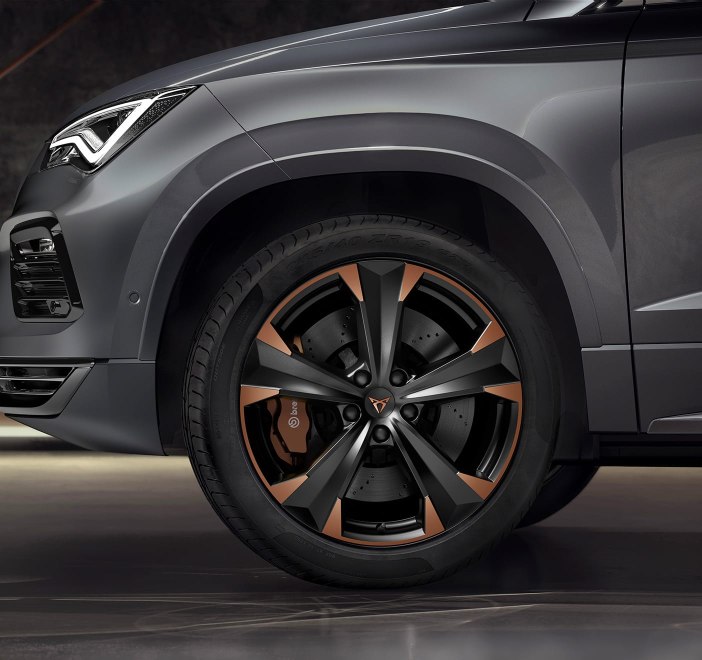 Alloy Wheels
Customised rims.
Sports performance and sophisticated style. Fused into exclusive diamond cut 19" alloy wheels. Drive the way you want, with your choice of sporty trims. Why not take it to the next level? With the award-winning Brembo brakes for increased stopping power.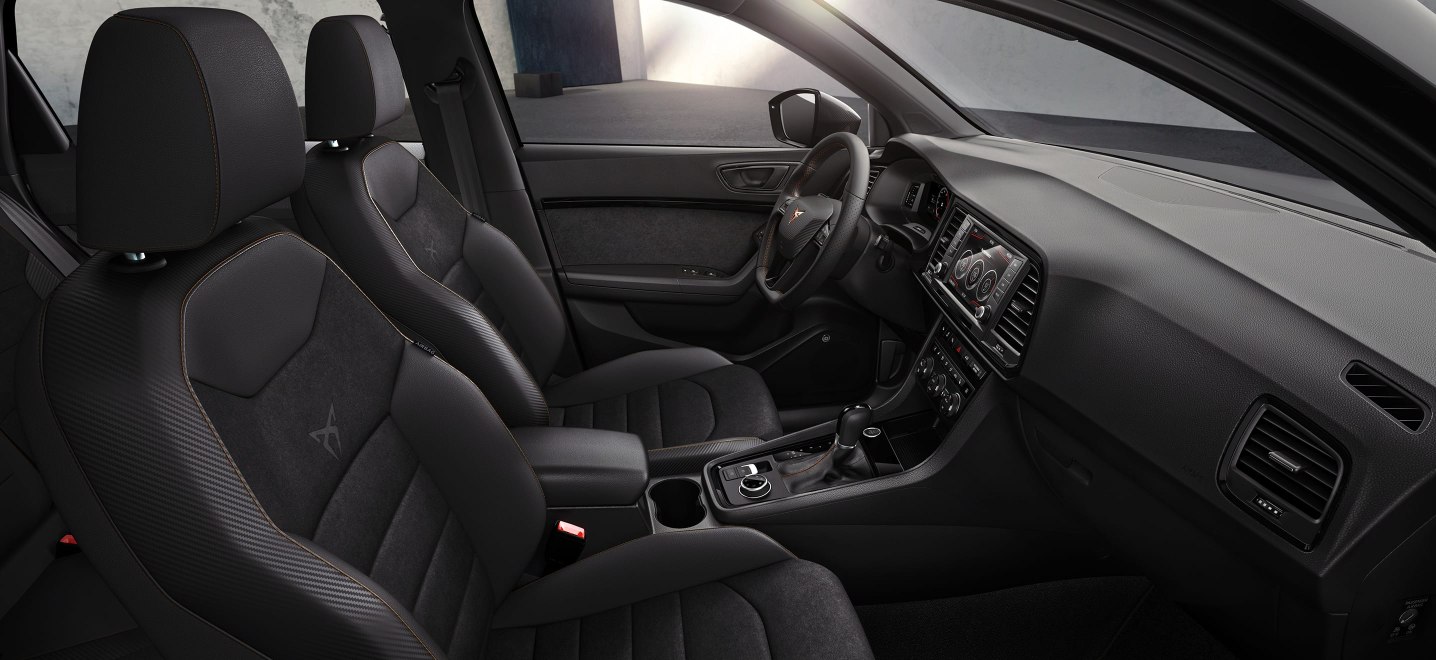 Upholstery
Refined interior.
Fitted with exclusive upholstery so your car looks just as great on the inside as the outside.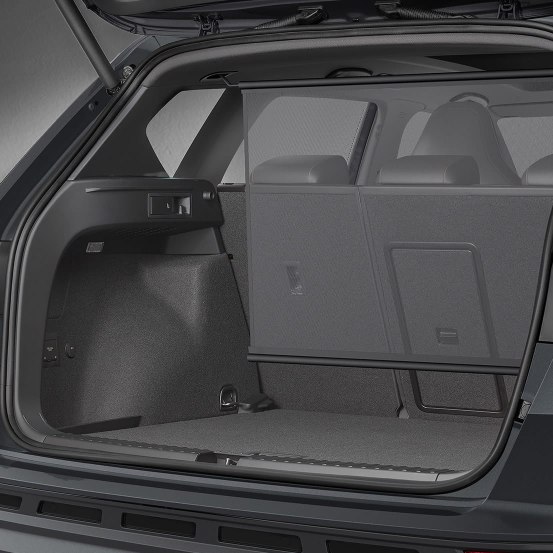 Spaciousness
Room for it all.
A rear cabin that comfortably fits it all. And 485 roomy litres of space in the boot.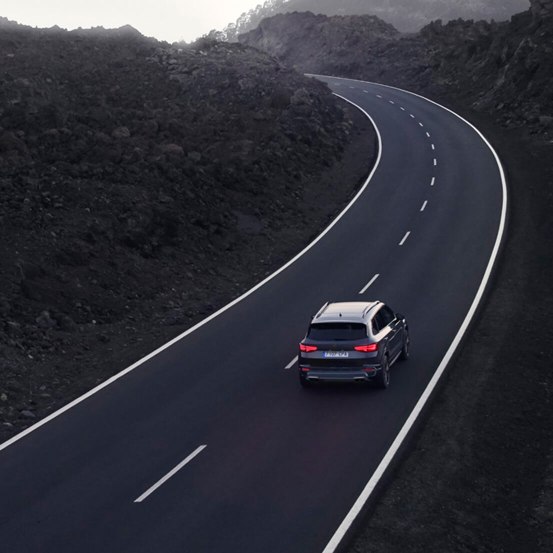 Performance DNA
Cultivated power.
A 300HP engine with 4 driving modes. A DSG automatic gearbox, four-wheel drive technology and DCC suspension. Ready for any road.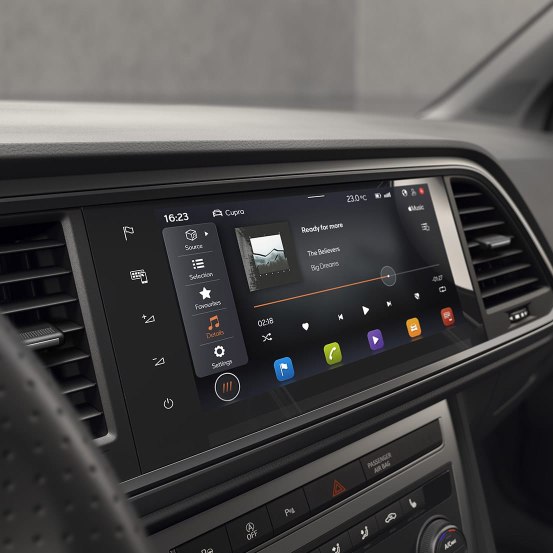 Technology
Unmatched driver experience.
A 10.25" Digital Cockpit with three customisable views, and a high definition 9.25" infotainment touch screen with wireless connectivity. Choose the information you need and take to the road in your way.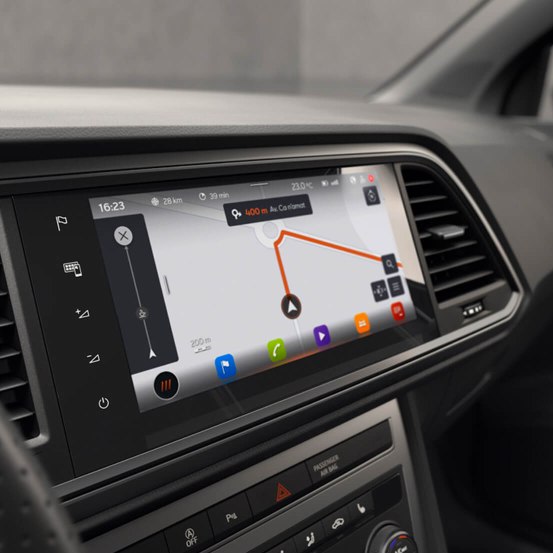 Navigation
Constantly on point.
Customise the information you need into three widgets via the high-definition 9.2" touch screen. And on the 10.25" Digital Cockpit your driving data is displayed directly in your line of sight, so you can keep your eyes on the road ahead.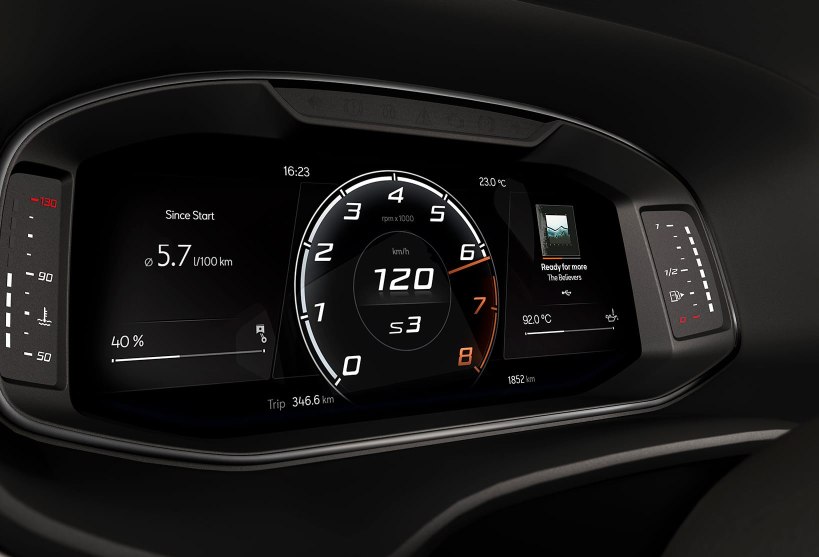 CUPRA Sport View
Racing experience.
Circuit ready specs. The Sport View setting puts the rev counter right in the centre of the Cockpit.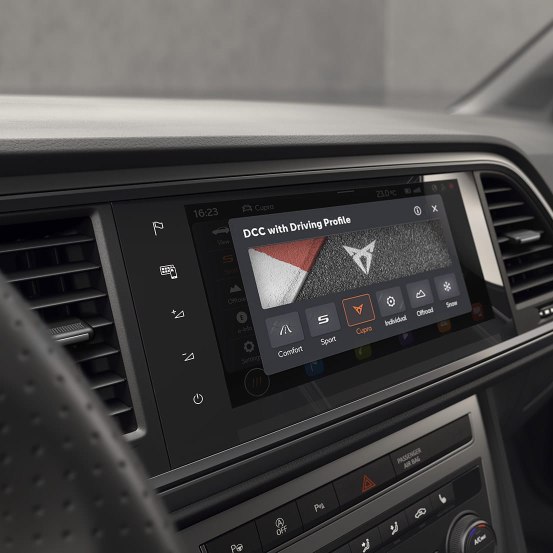 CUPRA Drive Profile
Harness full power.
CUPRA Drive mode modifies the whole setup, creating a more exhilarating driving experience. It also enhances the roar of the engine. Letting you revel in the CUPRA Ateca's high-performance power.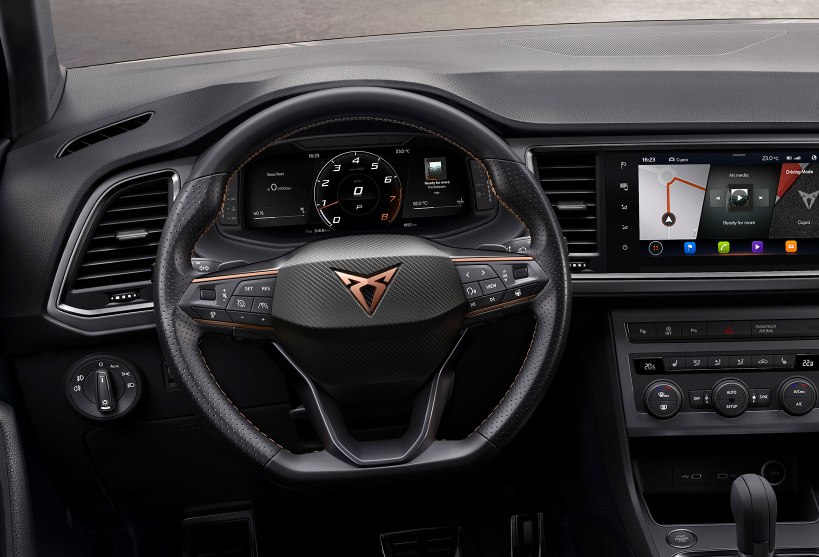 Advanced steering wheel
Accessibility and control.
Shift through gears, start the engine and select your preferred driving mode via the heated steering wheel.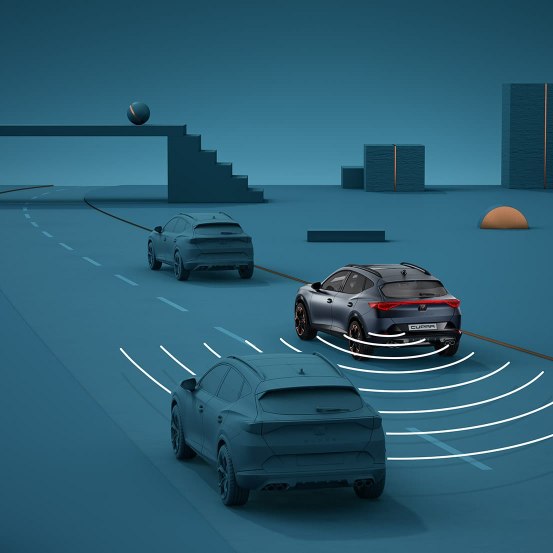 Side Assist & Exit Assist
Effortless overtaking.
Is the coast clear? Side Assist & Exit Assist warns you of incoming traffic behind you. Meaning you'll never have to worry about the blind spot. Overtaking or changing lanes doesn´t have to mean straining your neck.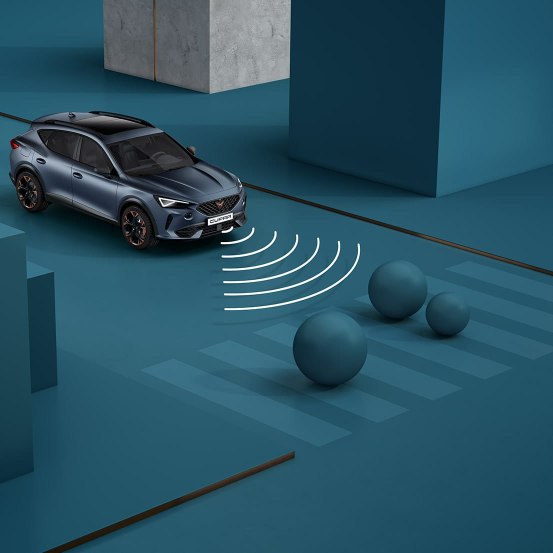 Emergency Assist
Driving well-being.
Emergency Assist monitors driver inputs to help prevent accidents. When necessary, it brakes twice gently to give you a warning. If that doesn´t alert you then it'll slow down automatically. Bringing your Ateca to a complete stop. Ensuring your safety.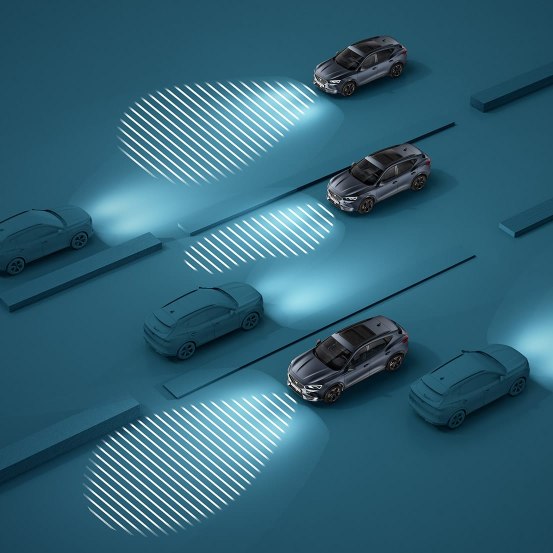 High Beam Assist
No more beaming.
By intelligently selecting your headlight beam, your CUPRA Ateca's High Beam Assist switches between full and dipped. Making sure you don't dazzle other road users with your lights.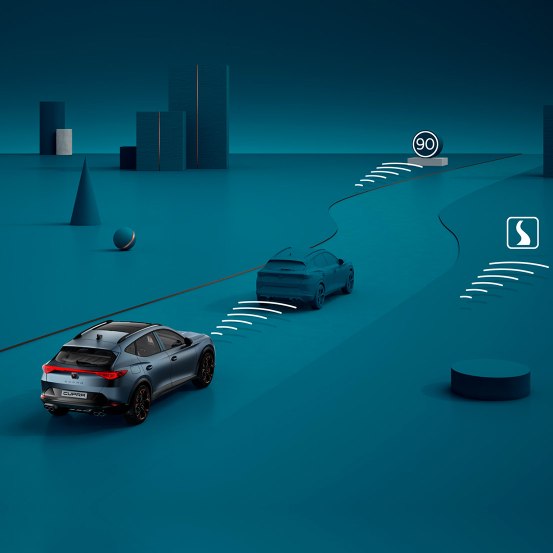 Predictive Adaptive Cruise Control
Constant fine-tuning.
Predictive Adaptive Cruise Control keeps you at your defined speed while adjusting to other drivers around you. It also uses information from front and rear cameras and route information, to adjust its speed prior to junctions and bends.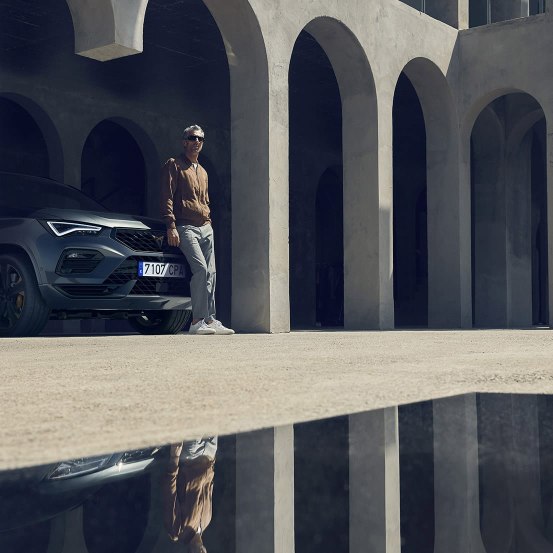 CUPRA CONNECT
A real connection.
The CUPRA CONNECT App* allows you to keep connected with your car. Remotely, via a smartphone or desktop, or by using the high definition 9.25" infotainment screen.